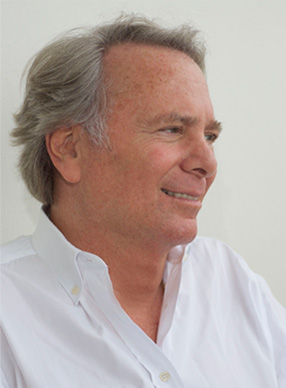 Ask someone what they most remember about their lives, and it won't be the things. Instead, you will hear wonderful stories about what they have experienced. Central to these very human experiences is your home. It's where you raise your family. Where you celebrate milestones. Where you live. Laugh. Love. Entertain. Relax. Escape. It's where you feel safe, calm, enveloped, connected. Your home is the heart you wear on your sleeve and the most visible expression of who you are as a person.
I am always honored when clients trust us to help create their homes. Turning Houses into Homes® is our passion and the driving force behind all we do. For nearly three decades, it has been our distinct pleasure to guide people in their quest for stylish, functional, fabulous living. We express their quest based on a true collaboration of taste, needs and budget. And interior design is not just for the super-rich. We are here for all who want the experience of manifesting their dreams.
Geller Design is not a factory, nor is it a cookie-cutter-design house. Our boutique company is connected to our clients on a deep and enduring level, and we have one simple mission: to create a home that reflects you and how you experience life.
I believe interior design is less about design and more about personal style. And it's about capturing your style, not mine. It's about how you live, not how I think you should live. It's about what makes you feel good, not the latest fad. It's about what you want to surround yourself with. It's about what brings you joy. I'm there as the gentle arbiter, guiding you toward the best expression of your wishes. The end result is a space that is classic, memorable and enduring – just like life's most wonderful experiences.
Services Home Design Consultation
Custom options in flooring, lighting, furniture, wall coverings, drapery, fabric and accessories
Community Contribution President of Citizens Interested in Arts (CIA)
Executive Board Member of Miami Jewish Health Systems (MJHS)
President of Alzheimer's Care Committee Notables (ACCN) at MJHS
Star Club Founder
Community Alliance against AIDS / AMFAR / UNITED FOUNDATION FOR AIDS
Professional Awards Multiple Builders Association of South Florida (BASF) Platinum Awards
Two-time winner Designer of the Year – Interior Design Guild
Man of the Year – Douglas Gardens Men's Club
Royal Notable – Miami Jewish Health Systems (MJHS)
Donor Next Door – "Leave a Legacy" Award sponsored by University of Miami and Wachovia Wealth Management for the Miami Jewish Home and Hospital for the Aged
ADL Torch of Liberty Award
Merrill Lynch Rainmaker Award
Fla. Lic. #0001705